Rescue My Cart
Cart recovery for shopify stores
Automate sending customized reminder SMS or WhatsApp to your customers about your abandoned cart.
Install for Free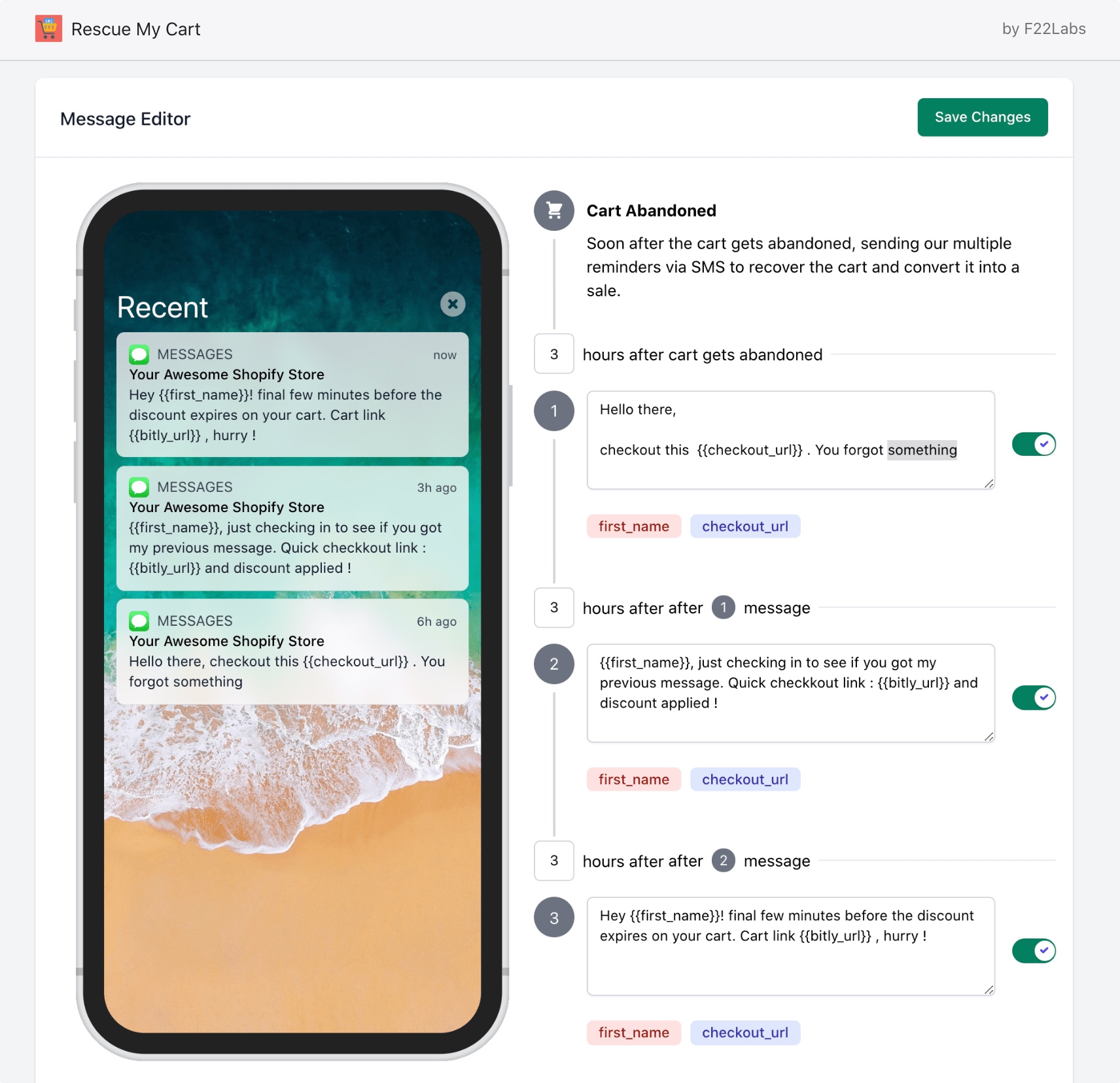 Why you need RescueMyCart?
Here are some interesting facts about online shopping
50% sales lost

On an average, for every 2 completed orders, stores have 1 cart that gets abandoned.

Get them where they are

50-80% of orders on e-commerce stores are placed from mobile, making SMS/WhatsApp a direct source to connect with lost customers and complete purchases.

Bird in hand, you know ?

It's easier and cheaper to pursuade a customer with an abandoned cart, to complete their purchase, than acquiring new customers.

SMS/WhatsApp FTW

Industry research shows greater conversion of abandoned carts via SMS or WhatsApp vs emails.
Used by ecommerce brands all over the world
Rescue My Cart helps stores increase their reveneus by 10-20% by recovering high intent abandoned carts by reminding shoppers who might have forgotten to complete their purchase.